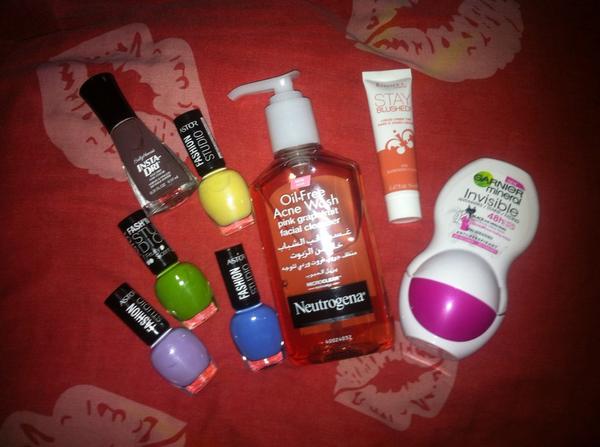 where i work theres a poundland basically next door, at the moment im into growing my nails so i picked up 2 sets of the astor twin packs and a sally hansen nail polish. i also picked up a rimmel stay blushed from poundland in sunkissed cherry, i picked up another one of my cleansers from neutrogena they have this is the 99p store right now and they do normally have them at least once a month, i normal get this from wilkos but its the same thing but cheaper!! and ofcourse i brought a roll on.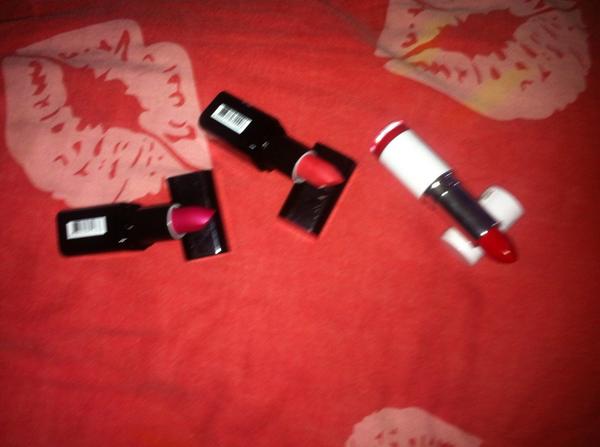 i recently brought 2 lipsticks of ebay from calvin klien in rose rush and flutter (in that order in picture) i then brought a mua matte lipstick in scarlet siren, im slowly but surely picking up all the shades mua have made in lipsticks! *addict*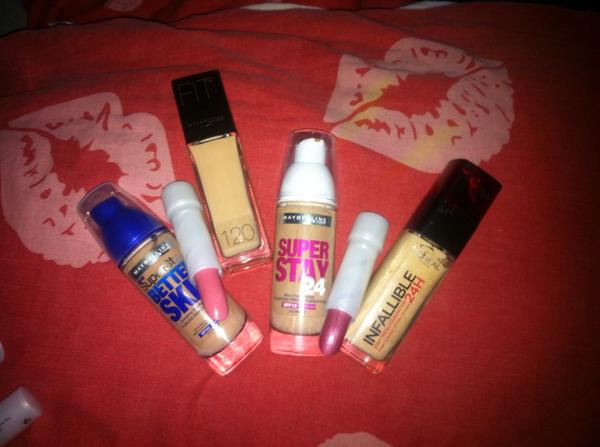 clearly went a bit foundation crazy - i got the loreal infallible of ebay after deciding to get the same shade i am in true match which is vanilla, the colour is the same and is amazing if used with your hands but i find if i use a brush its a little orange for my liking i dont know if its just me though. the maybelline foundations are 3 for 2 in boots so i decided to pick up the 3 i wanted to try. fit me, better skin and superstay all in ivory. - ofcourse i brought 2 more natural collection lipsticks in pink mallow, berry blush. there was a 2 for £3.50 on but theres a few more shades i want and ofcourse being the addict i am i need them!